Various products, single solution- Kanpur Graphics
Packaging designer in Kanpur. The saying "Don't judge a book by its cover" is meaningful until it's about product packaging. best packaging designer in Kanpur. Best Packaging is the magic door for a quick sneak-peek into the goodness of the product inside. Being the only component that the customer has access to before the purchase, the outer cover and design will be judged thoroughly before making the final decision. Packaging holds the product safe till opening and provides the customer with vital information like product ingredients, directions, and cautions.
Therefore packaging and design can never be ignored when it comes to establishing your brand. Studying the momentous significance of packaging and outlook, Kanpur graphics come forward to deliver the best package cover for your products. Branded packaging designer in Kanpur. Our package designs are carefully curated to match the uniqueness and value of your products. With Kanpur Graphics, make your customers fall in love with your products at very first sight! Packaging designer in Kanpur
From cosmetics to medicines, all your packaging is secure in the hands of Kanpur Graphics. We have an efficient team of artists, designers, data analysts, and researchers who work together to manifest the highest quality best designs. Our researchers and data analysts work to understand the psychology of potential customers and make the designs that attract them the most. Hence all our works are scientifically proven to fascinate the human brain and create a sudden instinct in potential clients to buy the product as soon as they see it. With Kanpur Graphics, every design is a masterpiece of best packaging designer in kanpur.
Scientifically proven designs to attract the human brain
Research team to analyse the potential customers and their needs
Customer targeted package cover to maximise the results
High-quality material and ink
Cutting edge print technology
Guidance from experienced doctors for medicine packages
Premium and long-lasting designs
Unique and enthralling designs for every product
Compelling designs for a plethora of products ranging from medicines and consumer packaged goods to cosmetics and fancy pouches
Enthralling designs for diverse products
Recognising the class and value of every commodity, Kanpur Graphics is open to a wide variety of products and designs them with utmost care and creativity. Given below are some of our specialised product categories. sticker-box designer in kanpur.

Recognising the class and value of every commodity, Kanpur Graphics is open to a wide variety of products and designs them with utmost care and creativity. Given below are some of our specialised product categories. Sticker designer in Kanpur.
Fast Moving Consumer Goods

Fast Moving Consumer Goods are always at the risk of getting generalized and are easily replaceable. Being basic everyday products like processed food, bakery items, utensils, cleaning products, beverages, toilet paper, etc… customers often don't stick to a single brand and venture into other varieties available in the market. Kanpur Graphics will design your FMCG goods with utmost beauty and efficiency so that people compete to grab them into their shopping carts without giving a second thought. FMCG product designer in kanpur.
. Novel ideas
. User-Friendly Design and product formation
. Delicious recipes on every food cover
. Added features for every product for your brand to stand out
. Affordable price

Farm produce has to be stockpiled under hygienic conditions until it reaches the destined markets and kitchen houses. Cleanliness and proper storage play a vital role in keeping the food fresh until use. Food items tend to lose their value at each step due to the amount of damage caused. Therefore proper packaging is something you should never miss out on if you want the highest value for your agricultural produce. Kanpur Graphics is glad to provide you with the best packaging design for your agricultural products. Agriculture packaging designer in Kanpur.

From easier transportation of your essential items to adding a style statement to your favorite outfit, pouches make our lives simpler, fun, and stylish! Therefore, their value can never be undermined. Kanpur graphics can add glamour and comfort to your everyday boring pouches! Let it be a medical kit or a waist pouch for a hangout with friends, we have got them all!  Purse designer in kanpur.

Inculcating the goodness of Ayurveda in today's world can be quite challenging. That's why Kanpur graphics has designed ayurvedic products in a way that can readily be made a part of your everyday routine, just like any other commercial product! From medicines to cosmetics we have a whole new range of designs for your ayurvedic products. Ayurvedic product designer in Kanpur.

Beauty is all about taking care of yourself and making you feel good and pampered. Imagine getting irritated with the clattering of flimsy eyeshadow pallets, a complicated clutch that takes several attempts to open, and a poorly constructed perfume bottle that leaks out in your favorite designer handbag! Sounds awful, right? Kanpur graphics are there to save your day with unlimited user-friendly and stylish designs to help you enjoy the benefits of your favorite makeup products without affecting your daily routine. Beauty product designer in Kanpur.
We at Kanpur Graphics provide you with world-class designs for all your Beauty Products that are eye-catchy and increase your sales exponentially.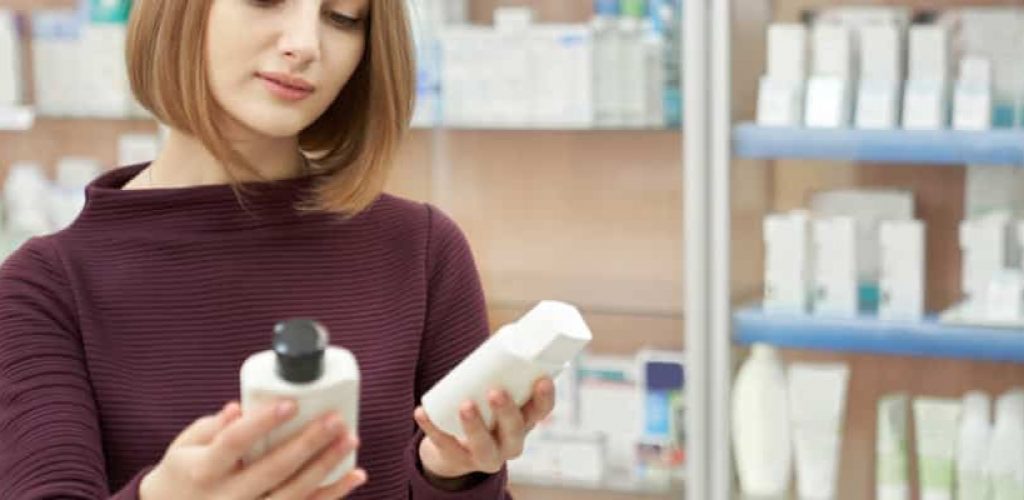 In contrast to all the different types of packaging designs mentioned earlier, medical packaging should be durable and easy to read and handle. Patients have the right to know about the contents of their prescribed medicines, and some of them might not have the luxury to read them online, especially people belonging to the older generation. It's important to mention the name, brand, contents, instructions, and cautions on the outer cover of each medicine. Implanting all this information precisely within the limited availability of space on the packaging of each medical product is not an easy task. That's why Kanpur Graphics has reached out our packaging and designs to the medical field as well. We are here to help you out to deal with these crucial situations. Medical product designer in Kanpur.
. Covers all types of medical packaging like – tablets, syrups, tubes, tonics, eye drops, inhalers, and whatnot!
. Apt designs for various medical products
. Non-cluttered designs and medicine-related graphics
. Appealing cover
. Precise and easy-to-read content presentation
Like any other product, tobacco packaging has a strong influence on its consumers. Some consume for its medicinal properties as they believe in its ability to cure respiratory illnesses and other parasitic diseases. It doesn't matter if you take it to heal the problems of your mind or the problems of your body, it has the potentiality to bring hazardous health issues with excessive usage. Tobacco packaging comes with the responsibility of clearly stating the cautionary note and side effects. Kanpur Graphics gives you classic and best budget-friendly designs for your tobacco products. The Cautionary note and side effects are mentioned as to not disturb the appealing beauty of the packaging design. With this, your products stand out the best! Tabacco packaging designer in Kanpur.