Join our community not as a client but as a team person, let us work together making sure your idea evolves into something creative and innovative. We are the logo and packaging designer in Kanpur, topmost design agency in Kanpur providing a huge basket of services.
We concern, enrich, and enhance your business intention and that's the kind of service Kanpur Graphics would like to offer. We furnish your ideas into something that catches the audience's attention.
We, Kanpur Graphics are here to serve our clients with the best designs made possible. We are a team of logo and packaging designer in Kanpur handpicked people with diverse skill sets who would pull off any challenges when it comes to graphic designing.
We are here to make your idea appealing and catch the public's eyes. Our quartet services include all types of designing that include Graphic Designing, Web designing, Start-up kit, and Content Marketing and Management services.
We offer a plethora of services for any organization, corporate, individuals and these four services branch to many other services such as
We offer special packages for Startups and Organizations on a fixed-time basis to cover all our services with one single package. Paving the way to become your only best Design and Content Creation service provider to meet all your business needs, Kanpur Graphics aims to always stand in the current number one position. This makes us not only the best design agency in kanpur but also an A to Z Service provider for all your organizational needs from designing to promotions. A person with an idea, a business model, a website, or anyone who would like to enrich and enhance their concept and reach can approach us and we are sure to add you to our long list of satisfied clients. Our motto, "We create Growth" says it all. We cater to a wide range of industries such as FMCG, Real estate, Furniture, Jewellery, Hospitals, Education, Hospitality, Conglomerates, Business Houses, Security services, Integrated Facility Management Companies, and many more. Join hands with Kanpur Graphics to explore and connect with the public. With digital India and the penetration of technology into every nook and corner of the country, Creativity and Presentability have become the need of the hour and Kanpur Graphics is your right stop to have all those things on your hold to beat your competitors.
Our unique products and strategies make us the best design agency in kanpur.
We, at Kanpur Graphics, are team players, and we coordinate to bring the best creation into action
Our team is designed to understand our clients' needs, tastes and preferences making us the top graphic designing company in kanpur.
Being the best website development company in kanpur makes us be in the race to always give our best.
We have the best resources needed for graphic designing, web designing, start-up kits, content marketing, and management services that match the current trend of the market, making us the perfect partner for all your promotional and basic needs.
With immense experience in the field of graphic designing, our best professional team of graphic designers and content writers, are highly qualified to take up any challenges. Having top graphic designers in Kanpur is our primary strength.
On-time delivery of projects, expected outcomes, and quality services are what we expect from our team and they have never failed our expectations
Our organized framework makes work efficient, simple and provides error-free results.
We build a professional connection with all our clients making our services user-friendly and accessible.
An effective communication system according to the preference of the client 24/7
We have designed our work strategy to have productivity and efficiency making us the best design agency in kanpur. Our work procedure has a standard format that applies to all our diverse clients ensuring a clear channel of communication and result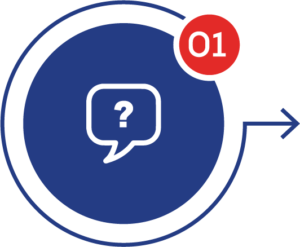 Once the client inquiries our quartet services through any medium we get back to them immediately as we have a spontaneous communication channel operating 24/7.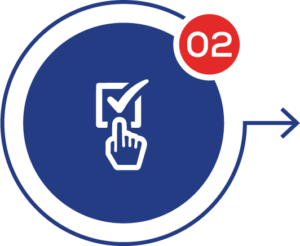 Once we get to know your interest to work with us, we send our work packages. You can choose from plenty of services we offer. Graphic Designing, Branding, Website Designing, Content Writing, and any other special service.
Once you have selected your desired package, we proceed with effective communication to understand your needs, tastes, and preferences. We connect all our clients with the most efficient employee in our team for detailed discussion.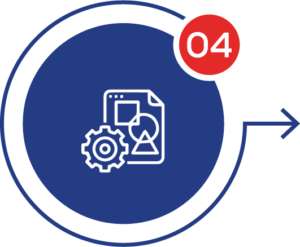 This is where our team does the actual work. We share all the details you have provided, with our team members. They start working on the project as soon as they receive all the information.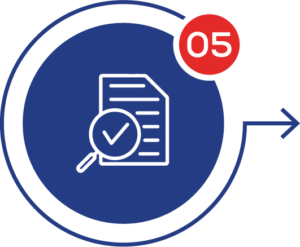 Once our work is done we expect feedback from our clients, it can be positive or negative. If it is positive we take it as a compliment and if it is negative we promise to improve our services.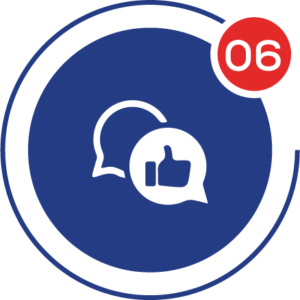 As soon as we get your feedback, we tend to improvise the project which is rare because we strive towards overall satisfaction. Get your work done, and be successful as you wish to be!
With the growing digital world and competitive organisations ready to take up your project, we give valid reasons for why you should give your project to the best graphic designing agency.
We provide a dedicated relationship manager to all our clients. With this facility given, we make sure there is efficient communication and the outcome is not likely to be altered or redone.
We have frequent meetings with our clients. All these meetings will be conducted directly between our clients and the particular person working on the clients' project.
All services we provide make you feel like your creation and marketing needs are met in one place with diligent care.
Our team gives assurance for on-time delivery of projects. With efficient staff and quality resources, we deliver projects within the said period
With all the experience our team members possess and after all trial and error steps, we have formulated the best project techniques for our team. We use these techniques to derive the best outcomes.
Kanpur Graphics deals with diverse customers, so our services are user-friendly. If it's your first time approaching graphic designing services we make sure you feel comfortable. We assure you that we give optimistic results for the money you have spent.
We value the work which we do and we believe that graphic designing has all the potential to enrich this digitalised world for good. With this being said, Our primary motto is
"We Create Growth" and we always proudly say, Grow with Kanpur Graphics.
As graphic designers and content marketers, we make sure that Kanpur graphics can provide all of its creative skills as services to its clients. The growth of a person or a business depends on how they are represented in front of society. We at Kanpur graphics believe that as creators of perspectives, competition and brand value, we initiate the growth of a business. Before any business can start growing, the quality of the business starts evolving and that's the work Kanpur graphics does. We take up new challenges every day and it makes us happy and satisfied. As a team, we are proud to say that "We Create Growth".
Perks of Choosing Kanpur Graphics
As a Client with expectations, your opinions matter to us, and this paves the way to an outcome that you're satisfied with. We have different packages and it is partially customisable which makes it easy for you to plan your finances.
We provide quality service, whatever might be the package you choose. This becomes beneficial as you get quality service at a reasonable cost. No other designing agency in kanpur would provide you with the international standard quality that Kanpur Graphics delivers to you at an affordable price. With qualified and efficient team members it is possible to provide unique services that you'll be happy with.
We deal with clients from diverse fields, and any kind of business or designing needs are met here. Designing, Branding, or Promotion, Kanpur Graphics gives it all!
Our services are innovative and creative. We give importance to every detail to make sure our work is appealing to the public and reaches their minds.
Just a few seconds is all we have, to attract the target audience and we understand that requirement very well.
Giving importance to the Clients' perspective makes us unique and the best designing company in kanpur.
We see Kanpur Graphics as a top-notch graphic design company in India, five years from now. Although we started this organisation from scratch, we place trust in the potential we have.
We strive towards integrity and compliance. We reciprocate the same, trying to create an Unbreakable Public relationship. We Kanpur Graphics as a team aim to enhance the reputation and goodwill.
With talent and ambition, anyone can shine with flying colours, we believe the same. Kanpur graphics aspires to inspire. Mountain tops teach better lessons that rock bottoms will not, we will cherish and embrace our ups and downs, to get into the success books.
Last but not least we aim to give a quality-serve for our clients' needs matching the international standards. Ensuring that those clients come back to us for their future projects.